Vitamin C +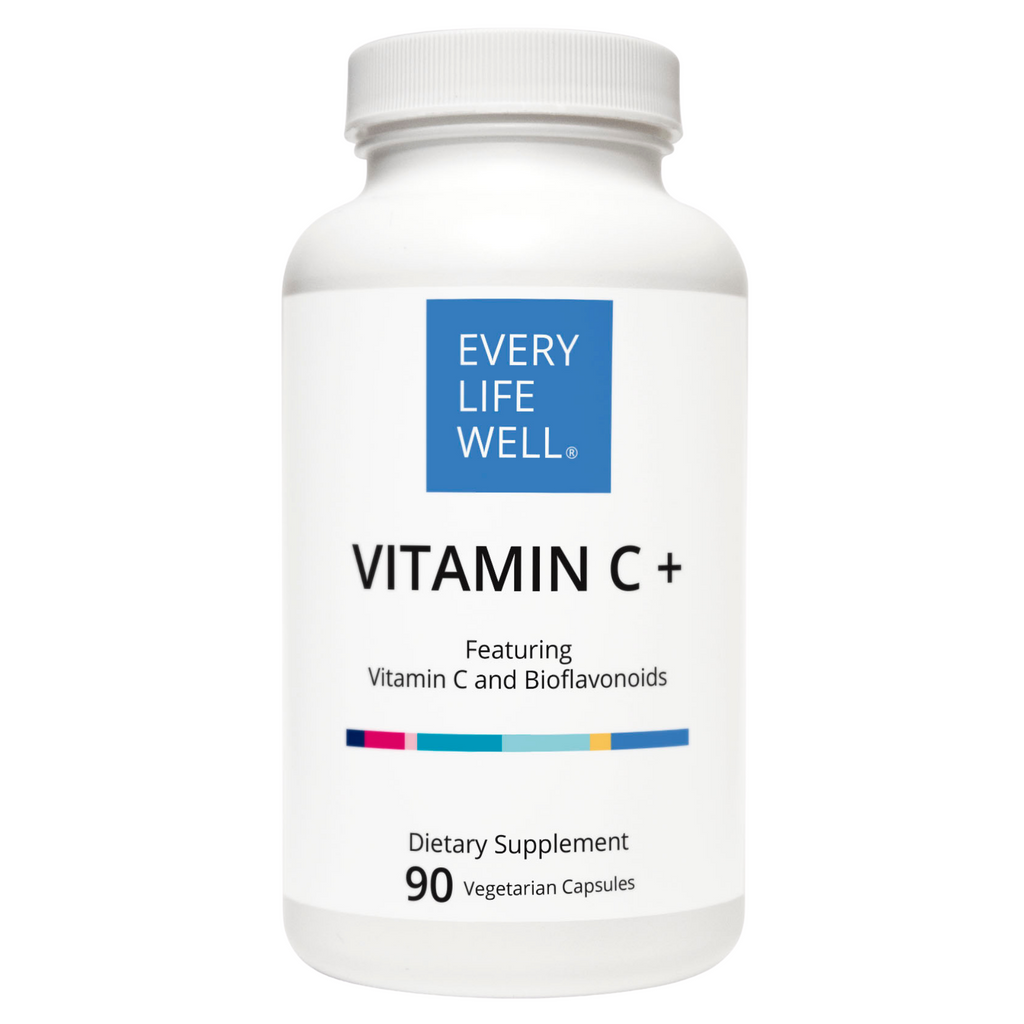 Vitamin C +

100% Guarantee

Dr. Shippy Approved
Vitamin C + combines high-potency vitamin C with a standardized, full-spectrum, citrus bioflavonoid complex. Both vitamin C and bioflavonoids have been extensively researched for their roles in supporting antioxidant and immune function.
There are so many benefits of Vitamin C
When it

comes to b

oosting

immunity, Vitamin C is one

of the

primary

supplements I

recommend

.
It

provid

es

immune support, antioxidant protection, and is an essential

nutrient for many body

functions

.

It

also

helps to repair

and

produce

healthy connective tissue

, skin,

and form blood

vess

els.
Vitamin C is not synthesized in the body, so we either need to ingest from food, or take a supplement.
Other benefits:
Boosts levels of glutathione, a natural detoxifier produced in the body and a powerful antioxidant*

May protect

against

heart disease*

Helps to metabolize cholesterol into bile acids*

Aids in wood healing and tissue repair*
Helps produce more white blood cells*
Vitamin C (ascorbic acid) is a water-soluble antioxidant vitamin that is essential to humans. While most mammals are able to synthesize vitamin C, humans must obtain it exogenously.
Stress, pollution, radiation and heavy metal exposure, immune challenge, and temperature change all increase the human requirement for vitamin C.
Well-known functions also include antioxidant protection from free radicals and oxidative processes; synthesis of collagen, carnitine, and neurotransmitters; and adrenal support.
Bioflavinoid benefits: As cell-signaling agents, bioflavonoids are believed to support healthy cell growth and normal cell-life regulation, stimulate detoxification enzymes, decrease vascular cell adhesion molecules, increase vasodilation, and support healthy platelet function.*
The combination of vitamin C and citrus bioflavonoids in Vitamin C+ ensures that a wide range of metabolic functions will be supported.*
*These statements have not been evaluated by the Food and Drug Administration. This product is not intended to diagnose, treat, cure, or prevent any disease.