Probio 100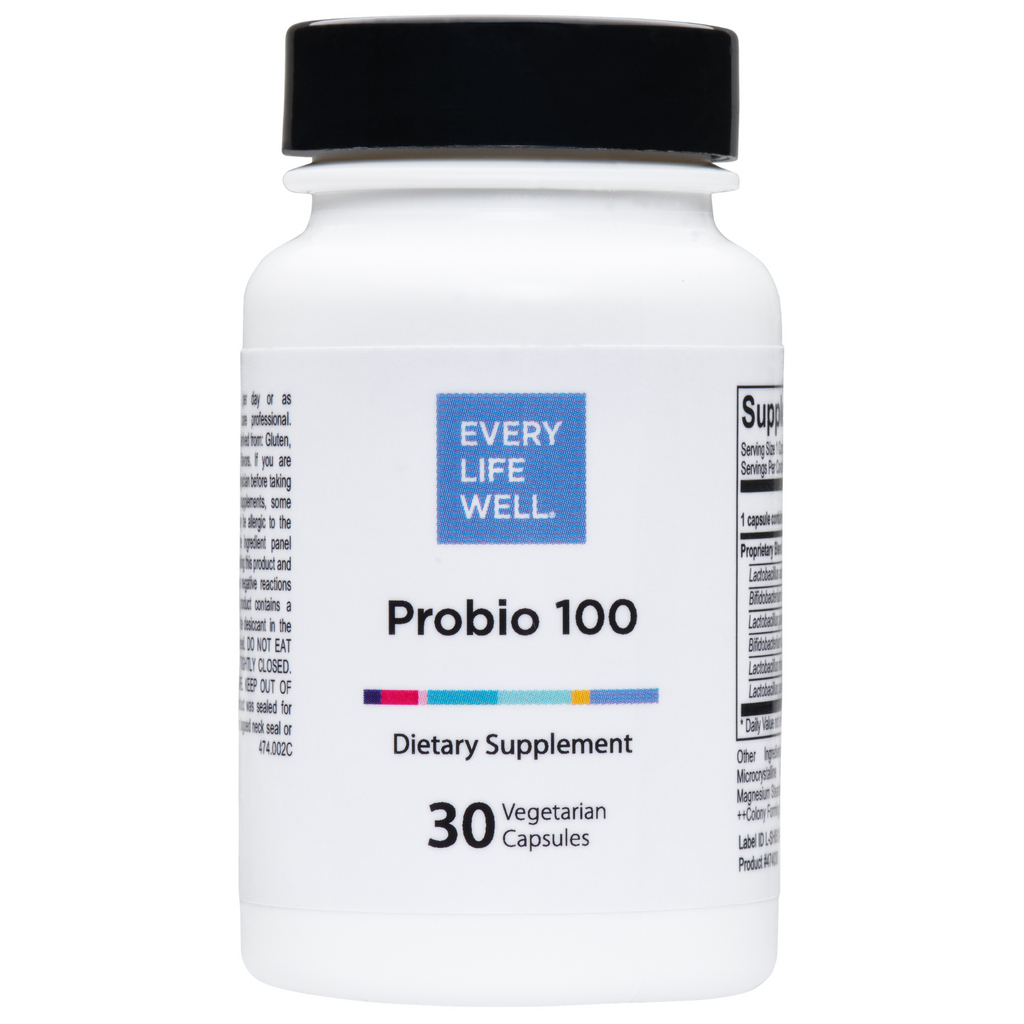 Probio 100

100% Guarantee

Dr. Shippy Approved
Probio 100 is a high-dose probiotic delivering 100 billion active cultures for cases of gastrointestinal (GI) and immune distress.
Going beyond the threshold of traditional probiotic support, high-dose probiotics influence GI health and immunity in ways lower-dose probiotics cannot.
Shown to activate over 1,700 genes involved in immune and inflammatory signaling, high-dose probiotics improve immune function, maintain a healthy gut-immune barrier, and maintain normal inflammatory balance.
Each Probio 100 capsule provides six proven probiotic strains chosen for their ability to survive the harsh GI environment to deliver superior results.
INGREDIENT BENEFITS
Lactobacillus acidophilus (La-14)
Lactobacillus acidophilus is a beneficial bacteria strain that is normally found in the intestinal tract and mouth, and is commercially used in dairy products for the production of acidophilus-type yogurt. L. acidophilus ferments various carbohydrates to produce lactic acid, which increases the absorption and bioavailability of minerals, including calcium, copper, magnesium and manganese.
Lactobacillus paracasei (Lpc-37)
Lactobacillus paracasei has been shown to protect against the harmful effects of bacteria such as Staphylococcus aureus. L. paracasei colonizes the intestinal tract by reinforcing defense mechanisms that support an immune response.
Bifidobacterium bifidum (Bb-02)
Bifidobacterium bifidum has been shown to effectively compete with harmful bacteria such as E. coli, Staphylococcus aureus and Campylobacter jejuni.
Bifidobacterium lactis (BI-04)
Bifidobacterium lactis is predominantly found in the colon. A double-blind, randomized placebo-controlled trial on subjects receiving B. lactis or placebo for eight weeks found that B. lactis supported a balanced immune response in individuals hypersensitive to environmental allergens.
Lactobacillus plantarum (Lp-115)
Lactobacillus plantarum is beneficial bacteria commonly found in fermented foods including sauerkraut, pickles, brined olives and sourdough. L. plantarum has been found to compete against strains of Clostridium difficile and Clostridium perfringens, due to the production of bacteriocins (lethal proteins) that inhibit bacterial growth.
Lactobacillus rhamnosus (GG)
Lactobacillus rhamnosus has been proven to have remarkable survivability in the acid and bile environments in the GI tract.
Suggested Use:
1 capsule per day or as recommended by your health care professional.
*These statements have not been evaluated by the Food and Drug Administration. This product is not intended to diagnose, treat, cure, or prevent any disease.