NRF2 Prime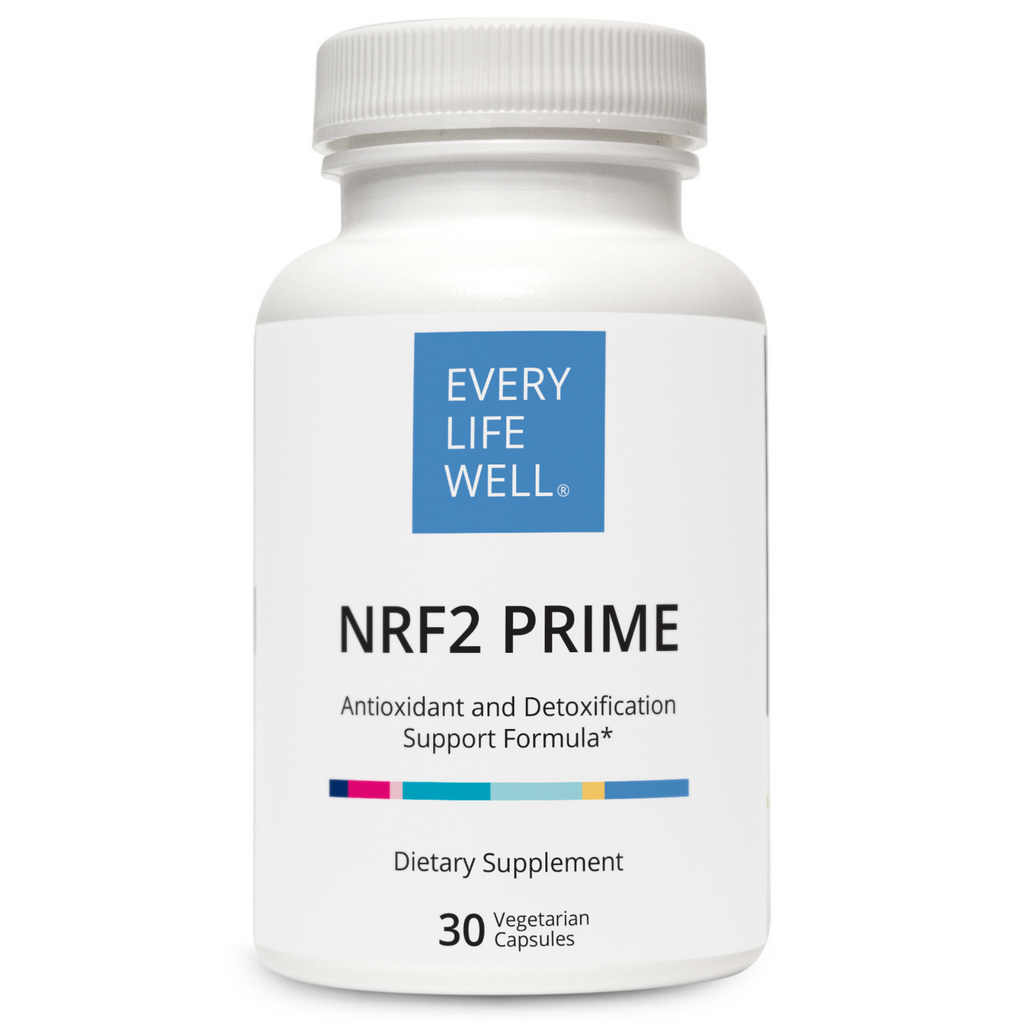 NRF2 Prime

100% Guarantee

Dr. Shippy Approved
Nrf2 Prime is designed to activate the Nrf2 genetic pathway. This pathway regulates the production of important molecules that impart antioxidant activity, such as glutathione and superoxide dismutase (SOD).
It also regulates the production of detoxification enzymes, including glutathione S-transferase, and downregulates signaling factors such as NF-ϰB. Each ingredient in this formula is backed by extensive research in peer-reviewed journals. 
Nrf2 (NF-E2-related factor 2), a transcription factor in humans that is encoded by the NFE2L2 gene, regulates the expression of a set of antioxidant and detoxifying genes.
This action stabilizes Nrf2, allowing it to accumulate in the nucleus and bind to the antioxidant response element (ARE) located in the enhancers of its target genes.
Under this circumstance, Nrf2 then upregulates a variety of antioxidant enzymes and detoxifying proteins.
A variety of natural substances have been shown to influence the Nrf2 pathway:
Glucoraphanin, a naturally occurring isothiocyanate derived from broccoli, is hydrolyzed into sulforaphane (SFN) upon consumption. SFN induces phase 2 cytoprotective enzymes, supporting the body's cellular response systems.
Pterostilbene (PTS) is a naturally occurring phenolic compound/ analog of resveratrol that has demonstrated cytotoxic, cytokine inhibiting, and antioxidant properties.
Curcumin's array of biological activities stems from its cytokine balancing activity, antioxidant properties, and induction of phase 2 detoxifying enzymes such as heme oxygenase-1 (HO-1).
Overall, evidence indicates that curcumin exhibits its beneficial effect against oxidative stress through various cellular signaling pathways, including hepatic Nrf2/ARE/Keap1 signaling.* 
*These statements have not been evaluated by the Food and Drug Administration. This product is not intended to diagnose, treat, cure, or prevent any disease.