Active Multi+ Chewable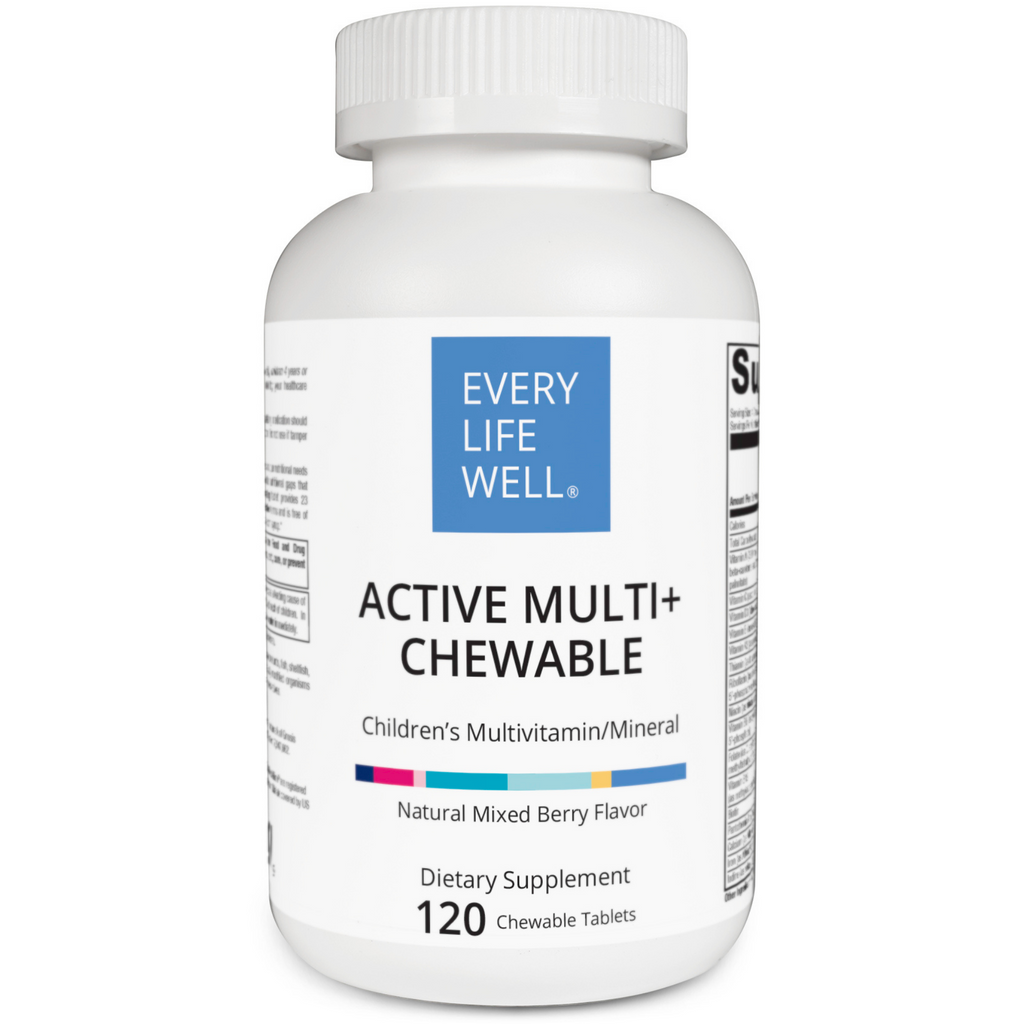 Active Multi+ Chewable

100% Guarantee

Dr. Shippy Approved
Active Multi+Chewable is formulated to address children's unique nutritional needs for growth, development, and vitality and to help close the nutritional gaps that commonly result from sub-optimal diets.
Each great tasting tablet provides 23 important vitamins and minerals in active, highly bio-available forms and is free of artificial colors and flavors, preservatives, and high-fructose corn syrup.*
Good nutrition in childhood and adolescence is essential for achieving optimal growth and normal development. It also greatly impacts overall health and well-being, including resistance to infection and achieving peak bone mass.
Not only does good nutrition impact health, but it also influences socialization, self-esteem, and academic performance.
Unfortunately, the diets of many American children fall considerably short of recommended dietary standards.
For instance, vitamins A, C, D, and E as well as folate, calcium, and magnesium are all under consumed relative to the estimated average requirements (EARs).
Provides Antioxidant Protection
Vitamins E and C, selenium, zinc, trace elements, and 1,275 mg of mixed carotenoids (beta-carotene, alpha-carotene, lutein, lycopene, and zeaxanthin) provide broad-spectrum antioxidant activity. The combined presence of all of these nutrients supports their ability to regenerate each other and maintain consistent levels of antioxidant activity both intra- and extracellularly
Finding a children's multivitamin and mineral formula that comprises nutrients in their most highly absorbable form, such as 5-MTHF instead of folic acid; is free of toxic additives and preservatives; and tastes great without using corn syrup can be very challenging. Active Multi+ Chewable has met this challenge.
Clean Active Multi+ Chewable is free of the common allergens wheat, gluten, yeast, soy protein, dairy products, fish, shellfish, peanuts, tree nuts, and egg.
It does not contain hydrogenated oils, dyes, artificial colors, or other additives, such as high-fructose corn syrup; nor does it contain artificial flavors, sweeteners, or preservatives.*
This product is not intended to diagnose, treat, cure, or prevent any disease.
*These statements have not been evaluated by the Food and Drug Administration. This product is not intended to diagnose, treat, cure, or prevent any disease.