GI Detox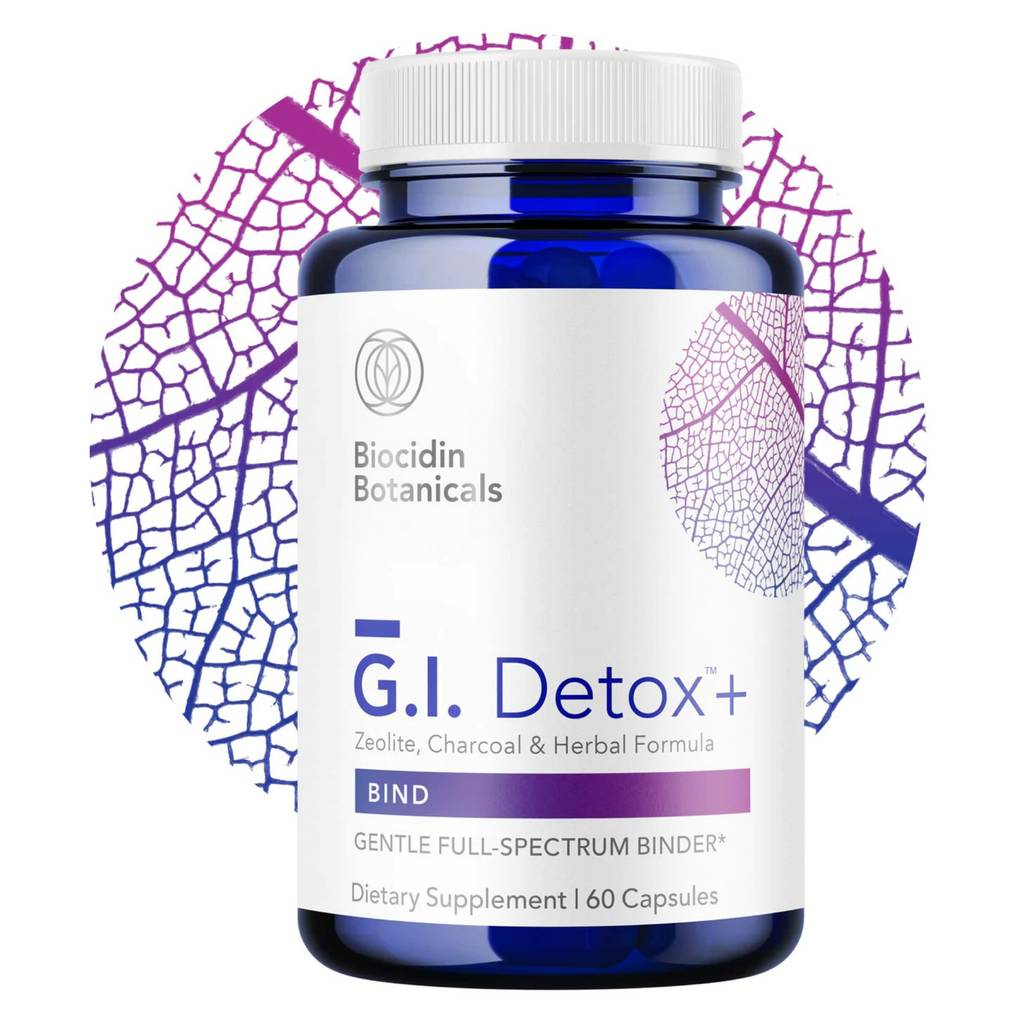 GI Detox

100% Guarantee

Dr. Shippy Approved
 G.I. Detox™+ is formulated to provide broader activity than a single-ingredient product.* Zeolite clay, activated charcoal, and silica, plus apple pectin, humic powder, and aloe vera. Binding and detoxification agents long used in traditional medicine and supported by modern research.
Assists in "mop up" of microbial and biofilm components*
Supports healthy detoxification and full-body cleansing*
Supports clearance of mold metabolites*
Helps in the neutralization of histamine*
Supports a more comfortable cleansing experience*
May reduce bloating and gas*
Supports mental clarity*
G.I. Detox™+ Features
Professional-grade ingredients
Contains widely accepted and recommended binders
Multi-ingredient formula provides broad-acting binding activity*
Contains ingredients known to assist in detoxification of environmentally and endogenously produced metabolites*
Recommended addition to treatment plans with Biocidin® and Proflora™4R
Removal of debris and toxins is always important when restoring microbial balance to the G.I. tract.
G.I. Detox™ contains both pyrophyllite healing clay and activated charcoal for a simple, well tolerated cleansing regime. The unique adsorbing and absorbing structure and negative electrical charge make G.I. Detox™ one of the best products of its kind.

 

The binding activity of G.I. Detox+™ is an essential part of any treatment strategy that includes removal. As Biocidin® works on biofilms and microbes, mobilizing LPS, metals, mycotoxins, and unwanted microbial byproducts, G.I. Detox™+ binds and clears, ensuring comfort and compliance.* Microorganisms balanced. Biofilms dismantled. Detoxification done right.
*These statements have not been evaluated by the Food and Drug Administration. This product is not intended to diagnose, treat, cure, or prevent any disease.